Fichtenberg (Germany), June 14th, 2018 – The height-adjustable KW springs are now available for the Audi S3 sportback, Audi S3 convertible and the Audi S3 notchback sedan (8V series). Similar to a coilover suspension kit, the height adjustable springs (KW HAS) allows a stepless lowering. The S3 models can be lowered at the front axle between 20 – 30 millimeters and at the rear axle between 0 – 15 millimeters. With conventional lowering springs from different suppliers, a continuous lowering of the Audi S3 is not possible. The KW height adjustable springs are available for all Audi S3 8V-series with or without an electronically adjustable Audi suspension.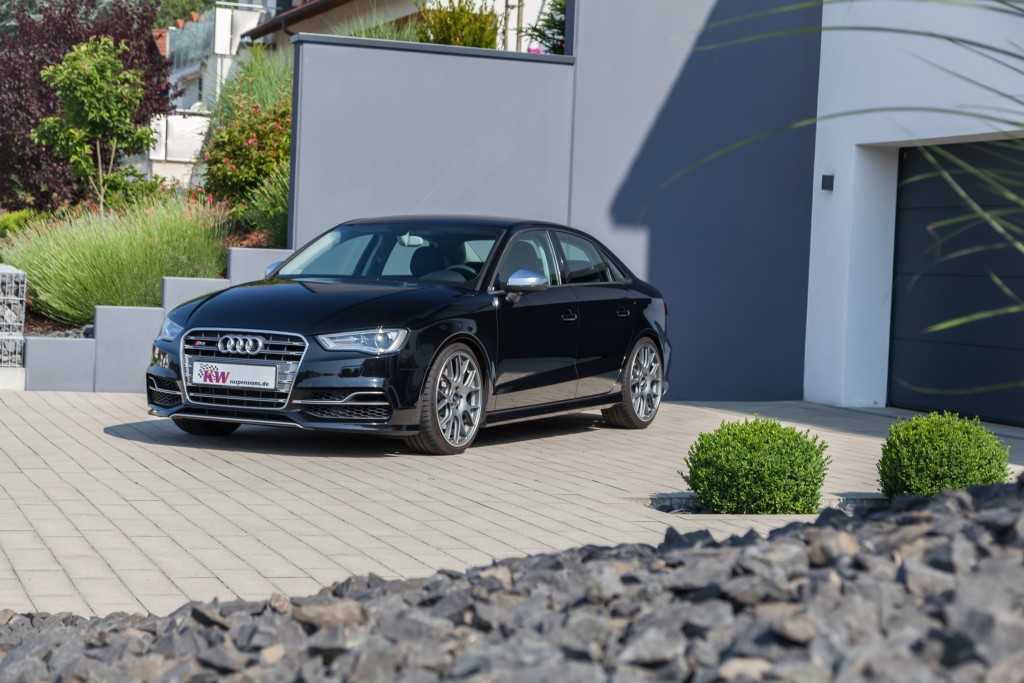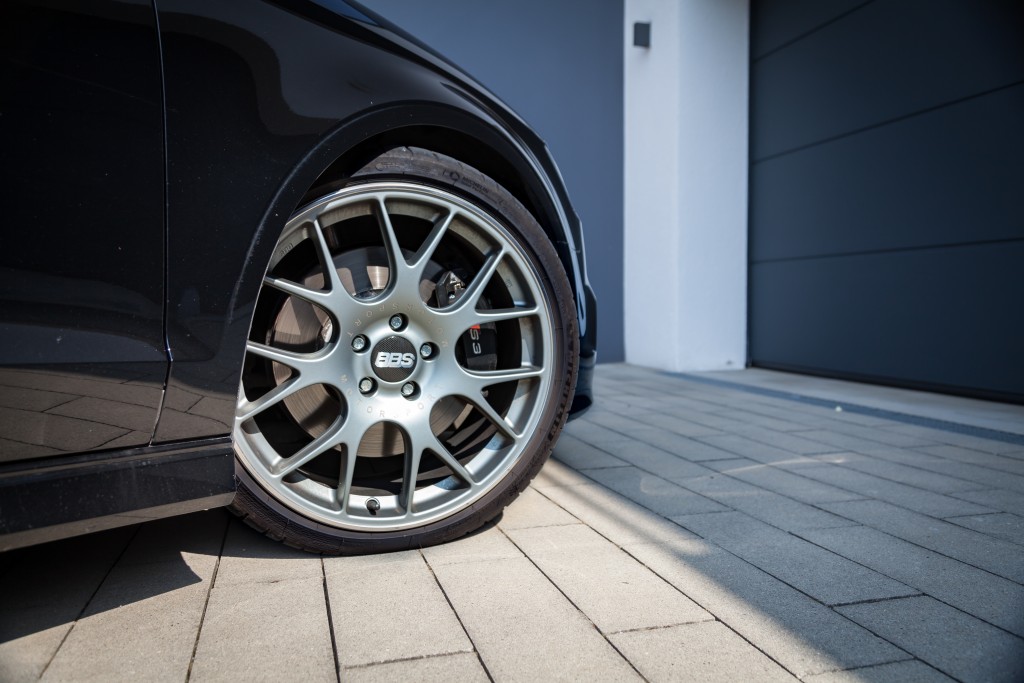 If someone wanted to get a subtle continuous lowering for their Audi S3 with electronically adjustable suspension or conventional suspension, in the past one had to change to a coilover suspension. "For ten years already, we have been offering our height adjustable springs for numerous vehicles in our delivery program", says KW Product Manager Johannes Wacker. "Recently, we have developed a new system for adjusting the lowering and therefore we can now offer height adjustment springs for the Audi S3 series 8V with its spring plates conventionally attached at the series struts".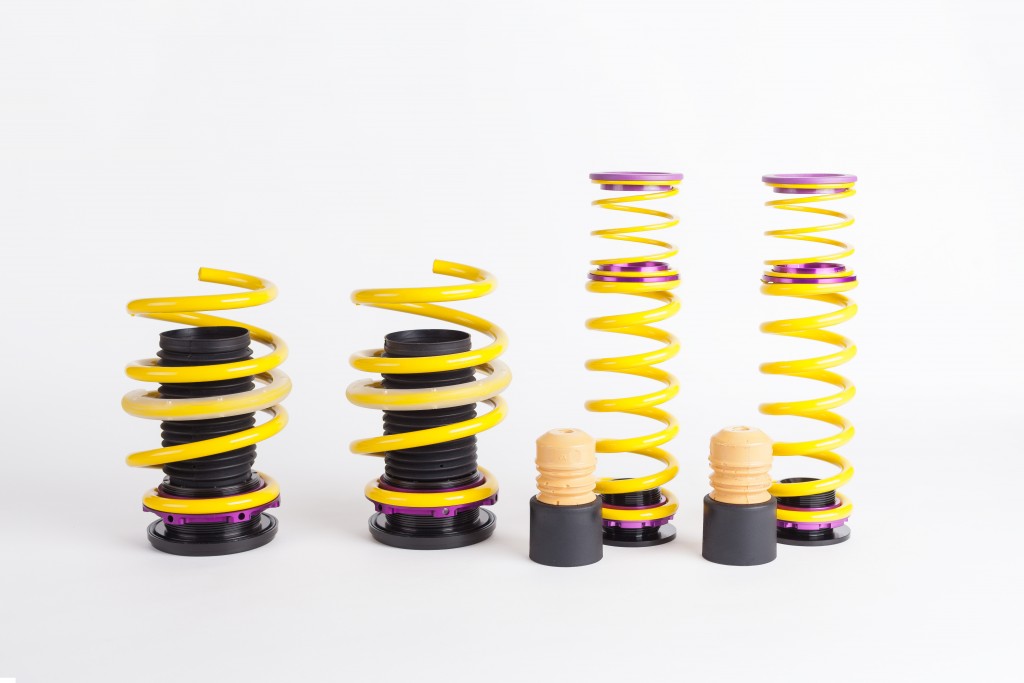 The new KW coilover springs are now available for all Audi S3 models of the 8V-series. At the S3 front axle, the springs provide an adjustable lowering of 20 to 30 millimeters. At the rear axle height adjustment, the tested lowering range is 0 – 15 millimeters. The installation of our KW height adjustable springs can be carried out in every specialist workshop within a few work units. The variable range in lowering has the great advantage that when changing the wheel-tire combination, the lowering level can be adapted to the new rims. This is not possible with conventional suspension springs.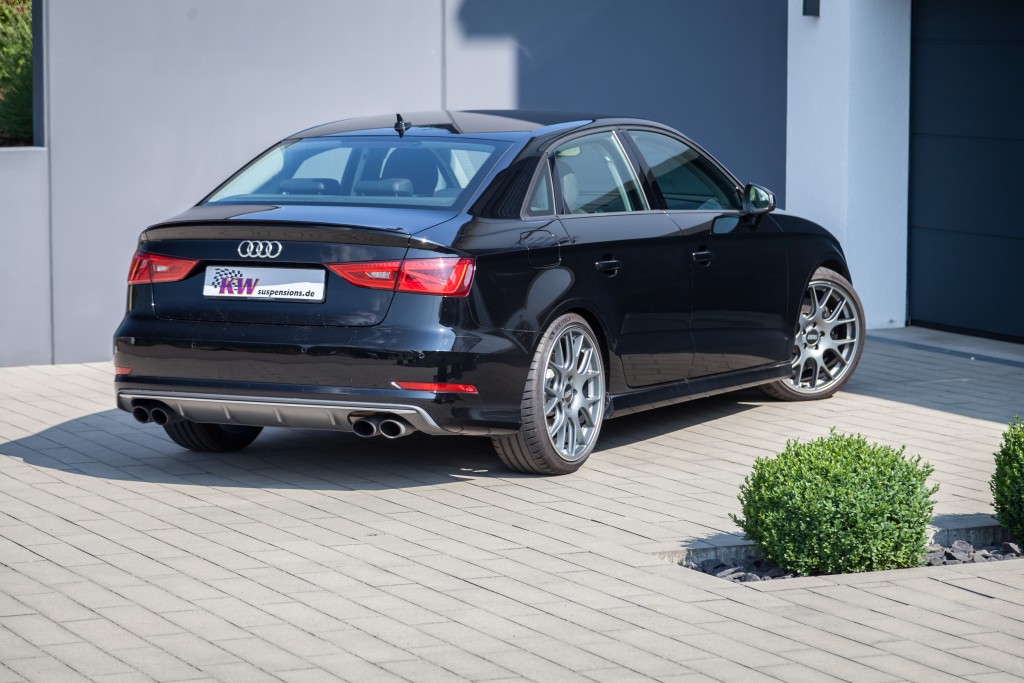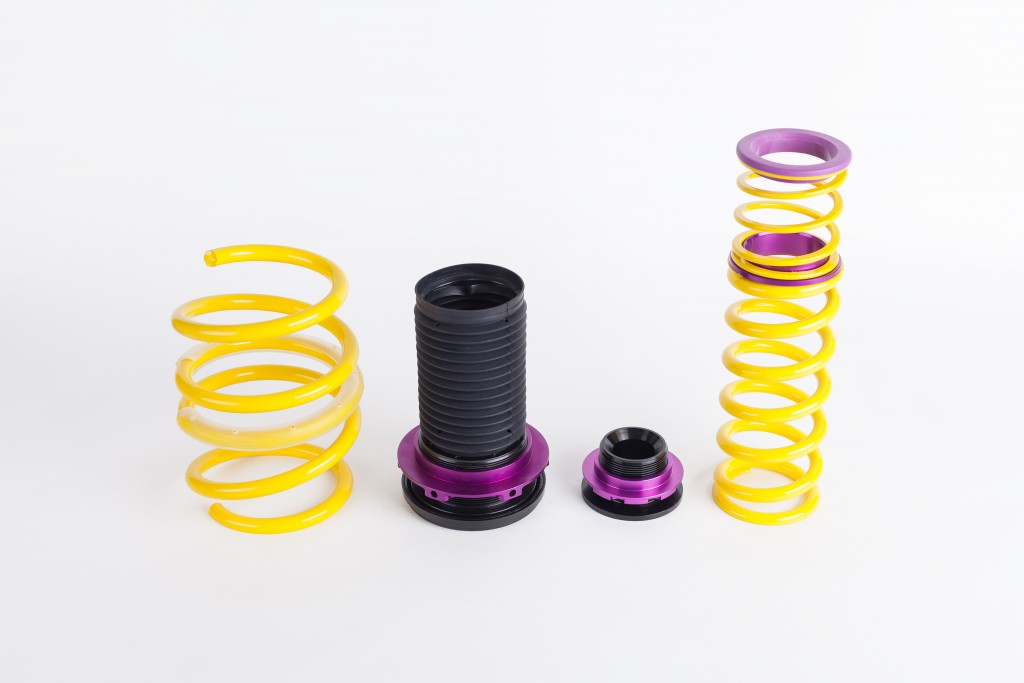 In combination with the standard dampers in the Audi S3, the KW height adjustable springs allow a harmonious and direct handling. Even at extreme driving maneuvers and sudden load changes, the KW springs with their progressive spring rate increase the agility and ensure a harmonious handling. The height-adjustable springs are available for the S3 with or without adaptive suspension (Magnetic Ride Damper).